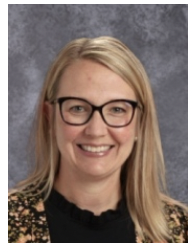 Welcome to Sally G. Wysong Elementary School. It is an honor to serve as the principal of Wysong Elementary School. This will be my 21st year in education and 16th year working for Lincoln Public Schools and it is a pleasure to lead our students, parents, and staff.
Wysong Elementary is located in southeast Lincoln. We opened in August 2016, with 308 students. The school is named after Sally G. Wysong who was a long-time advocate for early childhood education, owned the Meadowlane Nursery School, and served on the Lincoln Board of Education from 1991-1999.
Wysong Elementary is organized into grade level instructional teams. A core value of the Wysong community is collaboration. The talented staff works together to provide a positive and engaging learning environment where each student is valued as a member of the Wysong community and challenged and supported as he/she works to reach his/her full potential.
I invite you to explore the Wysong website to learn about past and upcoming events and to learn about our Parent Teacher Organization (PTO). Wysong's PTO provides a partnership which has become an integral part of the Wysong community. We invite all parents to become involved in our school and look forward to working with you.
We hope you will see why we are so proud of our students, families, and staff when you visit our website and our school.
Sincerely,
Mrs. Stephanie Drake
Principal, Wysong Elementary School